Seeking Donations for the Arts & Crafts for Dogs and Cats Online Auction
We're getting excited for our big summer fundraiser! We're seeking donations for our Arts & Crafts for Dogs and Cats online auction! We're looking for art, paintings, crafts of all kinds, quilts, beading, prints, soaps, ceramics, wood crafts, leather work, jewelry, batik, fabric art, etc. If you have something to donate, simply fill out this online donation form.
Once you submit your form, please drop off your item at the shelter, located at 126 Tlingit Street, between Tuesday through Saturday from 10am to 6pm until July 10. Donors will receive a tax receipt for the amount the item sells for - not the donor evaluation. Reserves can be put on items over $100.
The online auction will take place from July 12 to 18, so stay tuned for more details on how to participate!
Images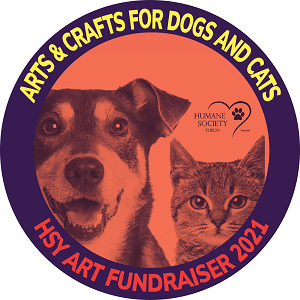 Sub page header image