A Year End Message from the Executive Director - 2020
What a year! While it's one most of us will happily put behind us, here at the shelter, we're counting our blessings for all the amazing donors who have kept us afloat and the wonderful adopters who provide warm, loving homes for the many deserving animals surrendered to us. Over the past months we've used the time to revamp the shelter office, clean up our yard, undertake some much-needed infrastructure repairs and give the shelter a welcoming new atmosphere. Our staff have been busy working on professional development, updating procedures, and coming together as a cohesive team to provide knowledgeable care and training for the animals so they have basic manners and have experienced a loving touch before they leave for their forever homes.
We've done so much in the past 6 months!  A Vesey's bulb sale, a successful online auction, a Purdy's fundraiser, and virtual Santa photos to brighten your Christmas. And of course, the online Fur Rescue fundraising.  Upcoming is a fun Valentine's fundraiser and in May a fabulous virtual run. Watch this space for our upcoming plans. We also offer nail clipping for the squeamish cats and dogs and owners and microchipping with an appointment. 
We have an online merchandise store where you can safely shop for treats and goodies for yourself and your pets, and a new vibrant website is under construction for a full-service experience. Another new initiative we have been successful in helping the community with is an emergency boarding service so people who find themselves in critical situations are not forced to give up their pets. We believe it is crucial to support the community and their animals to the best of our ability.
Education is a key component of our planning and we are sharing tips and information on social media to better help you care for your furry family members. We are invested in a trained, knowledgeable staff who are enrolled in ongoing animal behavioural classes so that the dogs leaving us have a head start in their new homes. Our board and management are excited to have begun a major strategic planning process for the future of the shelter with expanded services and assistance to the community, which is in the works for implementation next year.
So as you can see we've been busy. We think of ourselves as the little engine that could, but the fuel for that engine has been you!  Without the members, supporters, donors, and independent fundraisers, we would not be positively looking to the future as we are today. This is your shelter. We are but caretakers working towards delivering the highest standards this community deserves.
From the bottom of my heart to all the big, wonderful Yukon hearts who have supported us throughout the year, my true gratitude. Also to the staff and board, for your tireless dedication, positive outlook and hard work, my deepest thanks. We feel immensely fortunate that we have been able to operate and serve the public successfully and safely throughout the pandemic by exercising caution and following the CMOH guidelines.
Here's wishing you and yours a wonderous Christmas season with hope and faith the coming year will be a new horizon where we can hug one another in gratitude. Remember though, it's always safe to hug your pet.  
Warmly,
Shelley Williamson
Highlights in 2020
A new Executive Director was hired June 1st, 2020
New staff have been onboarding over the summer and into the late Fall 
A very successful online auction was held in August 2020 with record funding achieved 
Humane Society Yukon has been able to successfully operate through Covid-19 under CMOH guidelines for PPE for both staff and visitors
The shelter has been upgraded with a welcoming layout and renewal of our commitment to the community 
The shelter has new operating hours opening at 10am from Tuesday through Saturday 
New programs including emergency pet boarding have been implemented to better help the public in times of crisis
The AGM was held on September 9, 2020 by Zoom with all board of directors and several members attending
Several new fundraisers have been undertaken such as Vesey's flower bulbs sales, Purdys Chocolate sales, Online Auction, Santa Photos and partnering with community businesses for third party fundraisers. 
A new online merchandise store is on our website
We have a social media volunteer who keeps our content up to date and fresh
New educational materials for the care of your dogs and cats has been developed 
We are working with a volunteer information management specialist to get our records and electronic files and systems up to date 
We are working with other animal rescue organizations towards the shared objective of protecting and finding loving, caring homes for the territory's surrendered and unwanted animals 
Keep watching this space for more new innovations coming to the shelter in the near future! 
Previous Update to May 26, 2020
December 23, 2019:  A new Board of Directors was elected
Three-year review of the financials was completed and audited
January 2020 saw the audited financials submitted to the Territorial Government
Our Charitable status was reinstated
Communication between the new Board and the Territorial Government was established
Quarterly Government support payment received (approximately 25% of operating costs) 
February 2020 saw all fundraising licenses renewed and in good standing
HSY Fundraising Committee held its first fundraiser of the year: Trivia Night
2020 budget prepared and submitted to the Territorial Government
Meeting with Territorial Government to review budget and actions to be taken
HSY held its first Elks Lodge fundraising Bingo night of the year
April 2020 we launched our new website, generously donated by Arctic Web
Our second Trivia Night fundraiser was held:  even bigger and better than the first
Covid19 hit and we, as well as the world changed.  
Humane Society Yukon needs your help to survive in these trying times.  Please donate if you    can.  We absolutely depend on your generosity to survive.
Images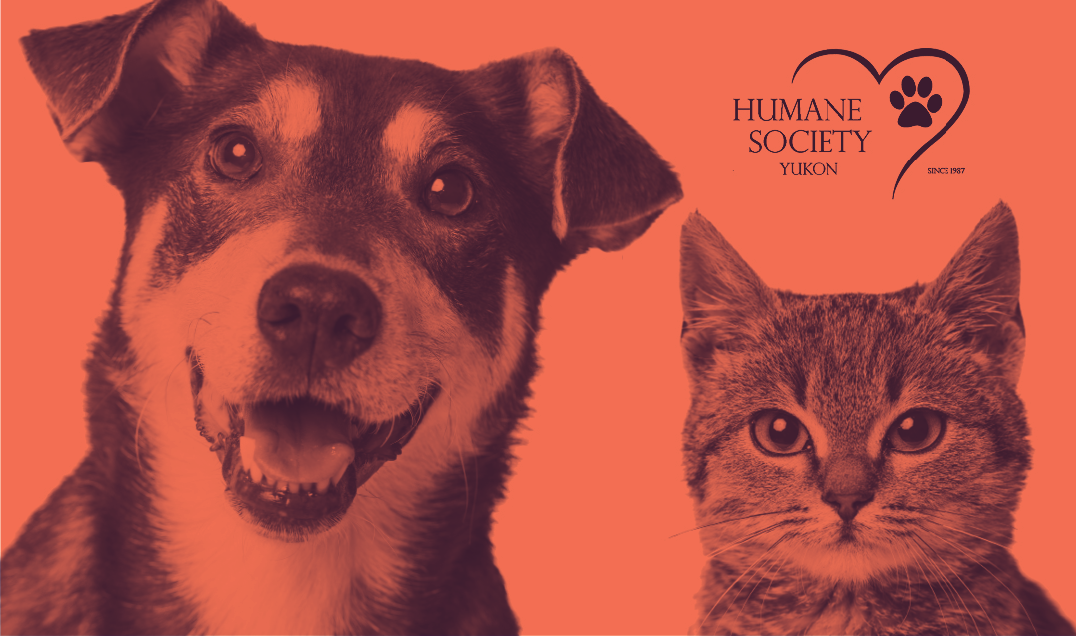 Sub page header image