A New Years Message from the Executive Director - 2021
Unprecedented times. What else can we say? 2021 was another year of crazy challenging circumstances along with a lot of encouraging and heartwarming support for the shelter. This is truly a community effort and with the help of individuals, companies, corporations, government, and community groups, we are moving along in a positive direction. We've made some real progress this year that we're continuing to build upon. Some of the accomplishments and improvements we've been able to achieve this year include a successful AGM and appointment of proactive board members, working with local governments and other rescue organizations, and Yukon communities across the territory, and provision of services to the public in the scope of animal health and welfare.
We've upgraded much of the shelter infrastructure with generous donations and funding for a new washer and dryer, a toilet, flooring in our back kennels, a refrigerator, a kitchen faucet, new office furniture and flooring, an up-to-date fire suppression system, outside lighting repairs, and in this new year we have funding for some new kennel fencing. While there's always something to maintain or repair, we've been tremendously fortunate to be able to call on our dedicated supporters whether it's snow clearing, coin rolling, grocery receipt tabulation, IT support, website updates or admin work.  I'd like to take this opportunity to send my heartfelt thanks to every person who has participated in keeping the shelter operable in some very trying times.
In 2021 we adopted out 250 animals, and the shelter has remained open and accessible for surrenders, adoptions, and assistance with equipment and volunteerism despite months of road closure, staffing shortages and covid restrictions. We started a new adopt a dog for a day program for the dogs to get out for an adventure. Dog walking and kitty cuddling in the shelter is back on track and we have a new Volunteer Program Coordinator working with us towards a robust volunteer program for the Spring. We undertook several successful fundraisers including distributing point of sale donation boxes to businesses around town and inaugurating the new Victoria Gold Ruff Run which will become an annual event.
We are assisting community members with an emergency boarding program for people in peril from domestic abuse, fire, floods, illness, and disasters that are a threat to the loss of beloved pets. We have taken in dogs and cats from surrounding communities, and as far as Old Crow to help animals find new, loving homes. We continue to give out pet food to those who need it, have a free table for pet items, and loan crates and equipment to the public. If you have an animal need, we can be counted on to do our best to assist you.
In saying all this, I won't pretend it has been easy and that we are thriving. All the above noted challenges have been tough on our resources and funding. While we are on our feet, we are always in peril when economic circumstances such as the ongoing pandemic, rising utility costs, lack of access to the shelter and inability to hold in person funding events occur. We are grateful for all the support this community gives the shelter so we can continue to support you. In turn we ask that you consider us in your charitable giving and fundraising efforts, corporate sponsorship, and legacy giving. In order to continue to service the community and provide the best care possible to Yukon's neglected, unwanted and involuntary surrenders, and for the shelter to thrive and not just survive, we need your financial assistance.  A thousand thanks for all your love and support. I wish you and your pets good health and happiness in 2022.  Happy New Year!  
Shelley Williamson
Images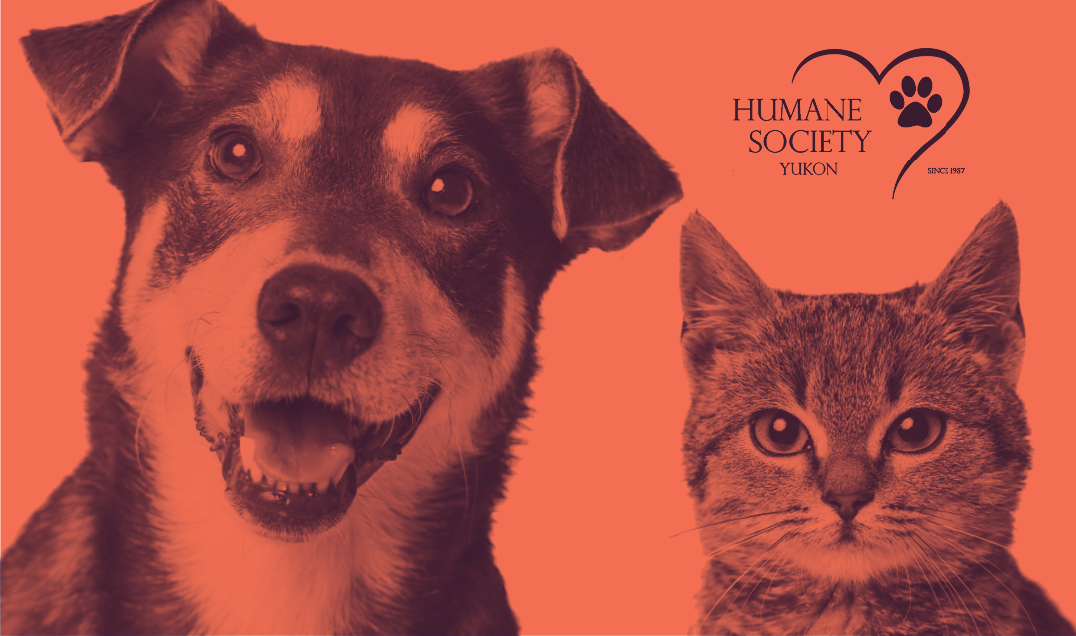 Sub page header image