Humane Society Yukon Shares New Developments
The Humane Society Yukon (HSY) has gone through transition in the last few months leading to some exciting new developments.
In February 2023, Marie Rowe was welcomed to the team in the role of Executive Director. Marie moved to the Yukon in October 2022 from Peterborough, Ontario with her family. She brings eight years of management experience to the shelter, with a wealth of knowledge in working with a team to create a positive atmosphere and achieve shared goals. Rowe spends her time away from the shelter spending time with her family outdoors and camping.
"It's been a great experience working with the team at the shelter," says Rowe. "I've been learning a lot, listening to feedback from the staff, board, contactors, and public and am excited to build on the hard work and success of the shelter to date, and work towards an even brighter future."
In an effort to improve animal and staff welfare, and continue to strengthen community relationships, HSY invited shelter consultant, Dr. Alexandre Ellis, to visit the Mae Bachur Animal Shelter in early November 2022. Dr. Ellis assessed shelter operations and made recommendations to improve practices and policies, including the adoption process.
Based on Dr. Ellis' recommendations, the HSY has shifted to a conversation-based adoption process rather than one that is policy-based. The primary changes to the process include: discontinuing reference checks and trial adoptions; first-come, first-served and same-day adoptions; conversation-based appointments to support successful adoptions; and issuing reimbursements on returned animals within a month instead of trial adoptions.
The goals for these changes are to reduce the length of stay for animals in the shelter without compromising animal care and to reduce barriers for potential adopters. Additional processes that have been reviewed are cleaning protocols, vaccination and deworming protocols, volunteer opportunities, public accessibility to the shelter, staff capacity, and more.
"We are always striving to improve and be efficient and evidence-informed in the work we're doing at the shelter," says Samantha Salter, President of the Humane Society Yukon Board of Directors. "Dr. Ellis' expertise has been invaluable to our organization and we're looking forward to implementing changes throughout the next year to improve the care for the animals, the staff's well-being, and create less barriers for the public. We'd also like to acknowledge the support of the Government of Yukon's Community Development Fund, which has allowed us to work with Dr. Ellis on these improvements."
The shelter staff have and will continue to work to implement changes over the next year to foster an overall positive experience for the animals, public, staff and community.
Victoria Gold Klondike Gold Ruff Fundraiser
The Victoria Gold Klondike Gold Ruff Virtual Run is back for its third annual 5k, 10k and a half marathon to raise money and awareness for the Humane Society Yukon! This virtual run or walk can be completed anywhere, on any surface, and anytime between May 19 to May 22, 2023. Participants are encouraged to include their furry four-legged friends and can make their achievement mean something even more by donating and helping raise funds for animal welfare and care in Yukon.
Those registered are invited to send photos of their training/preparation runs and walks, as well as their involvement during the weekend of the event. Photos can be emailed to klondikegoldruff@humanesocietyyukon.ca or posted to Facebook or Instagram, tagging @HumaneSocietyYukon.
Join the HSY staff for our Victoria Gold Klondike Gold Ruff Run on May 20 at 9:30am! Marie and the staff will be walking from the shelter with some of our furry friends. If you are interested in walking with us please call the shelter so we can arrange to have a dog harnessed up and ready for you.
For more information and to register, visit humanesocietyyukon.ca. Registration closes on May 18.
The Victoria Gold Klondike Gold Ruff is made possible thanks to sponsors, Victoria Gold Corp., Winterlong Brewing, Triple J's Collective, Yukon Brewing, ATCO Electric Yukon, Sports Experts, Baked Café and Arctic Star Printing.
Images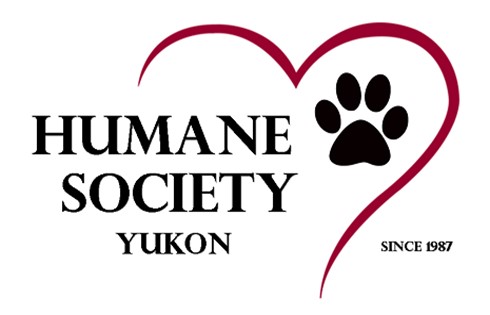 Sub page header image